FORESCOLOR is a range of coloured and textured engineered coloured MDF boards. The organic pigment is integrated directly into its wood fibres, which creates a consistent colour distribution throughout the entire board. This enhances durability and ensures each board maintains its appearance in tough environments where laminates and painted surfaces may show scratches and chips.
For an independent review on FORESCOLOR comparing the products features to other brands currently available please click here.
Solid colour throughout the board. UV and artificial light resistant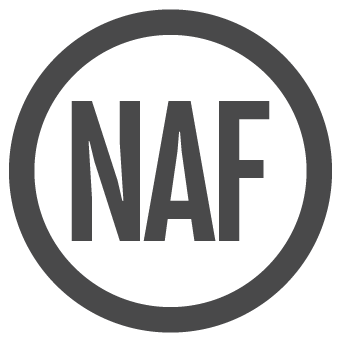 Formaldehyde emissions rated to E0
Hard and durable, ideal for high traffic areas
Moisture resistant due to high melamine content
Fire-rated to Group 3 in Australia and NZ under AS/NZ 3837 and 1430.3
Apply a high gloss or matt coat to add a dramatic effect and protection
Exhibition Booths & Signs
Joinery – Windows & Doors
Shop Fit-outs & Commercial Interiors
Furniture, Toys, Schools & Childcare
Colour Range
FORESCOLOR is available in nine designer colours that can be used in the plain format as supplied or simply applying a coat of gloss to achieve a semi or gloss finish will deeply enhance the colours.
Sheet Size: 1220mm x 2440mm.
Thickness: 9mm & 18mm. 12mm is available in Black only. 5mm is available on indent basis only subject to minimum order quantity and lead time.
Disclaimer: 
Each fibre in FORESCOLOR is individually dyed. Variations in colour tone or hue may occur in the production process as individual wood fibres will absorb varying amounts of dye. Some colours are more susceptible to variations in colour tone. Panels should be selected from the same batch of the same thickness. To ensure a suitable colour toning is achieved care should be taken when blending different thicknesses on a project. We recommend all surfaces have a suitable coating system to protect them against marking and provide optimum performance. All orders should be purchased for one consignment. Panel colour is to be checked and blended prior to installation. Discuss your FORESCOLOR project scope and requirements with PORTA to ensure the best outcome.
Embossed MDF
FORESCOLOR is available in a selection of embossed textures that adds a level of texture previously unattainable at such a competitive price. Available on indent basis only subject to minimum order quantity and lead time – please call 1300 650 787 to discuss your requirements.
Sheet Size: 1220mm x 2440mm
Thickness: 5mm, 9mm & 18mm.
FORESCOLOR is also available with fire retardant and formaldehyde-free properties upon request.
FORESCOLOR FR is a fire retardant product available in Black, Grey, Light Grey and Orange.
FORESCOLOR NAF is a 100% formaldehyde-free product.
Laminated and Routed Designs
FORESCOLOR Coloured MDF allows you to create depth and colour variation by laminating various coloured boards together and applying CNC routed patterns producing striking 3D coloured panels.
When creating laminated and routed designs you are only limited by your imagination and creativity. Porta has established partnerships with a group of preferred fabricators and CNC machinists who are the experts in transforming your unique design into visually appealing panels.
With FORESCOLOR processing time times are minimal. Machine it, drill it, route it, laminate it, glue it…clean edge, less finishing times and no need for edge concealing.
FORESCOLOR MDF products allow a vibrant, classy finish to be achieved at a fraction of the cost of other mediums as well as offering a range of colours and potential applications unseen in the past.
Welcome to our world of solid colour innovation!
Fabrication & CNC Partners
Victoria
ALBEDOR INDUSTRIES
Mal Stafford
03 9761 6330 || 0400 994 566
mal.stafford@albedor.com.au || www.albedor.com.au
7 Research Drive, Croydon South VIC 3136
DISPLAYWISE
Steve Miller
03 9761 7190
steve@displaywise.com.au || www.displaywise.com.au
2/2 Royan Business Park – 164 Colchester Road, Bayswater North VIC 3153
New South Wales
DISPLAYWISE
Steve Miller
02 9531 6646
steve@displaywise.com.au || www.displaywise.com.au
7/7-11 Parraweena Road, Taren Point NSW 2229
GDK GROUP
Mario Devcic
02 9609 7977 || 0477 633 226
mario.devcic@thegdkgroup.com || www.thegdkgroup.com
268-270 Victoria Street, Wetherill Park NSW 2164
South Aust
KEYSTONE ARCHITECTURAL LININGS & ACOUSTIC SOLUTIONS
Michael Robbins
02 9604 8813 | 0411 740 083
michael@keystone.com.au || www.keystonelinings.com.au
7-8 Davis Road, Wetherill Park NSW 2164
Western Australia
KITCHENS DIRECT
Andrew Patterson
08 9405 7778 || 0408 031 424
andrew@kitchendsdirectperth.com.au || www.kitchendsdirectperth.com.au
4/627 Wanneroo Road, Wanneroo WA 6065
Want more information on FORESCOLOR?
We are available to visit your offices and provide a short presentation on FORESCOLOR including displaying a range of samples in larger sizes, and our laminated and routed designs. Let us know at day and time. We will even bring you and your team lunch if a lunchtime session suits!
Request A Presentation